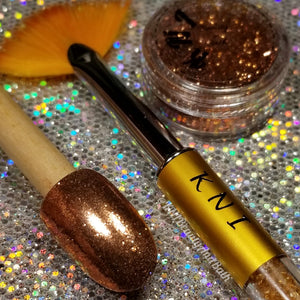 The fine holographic glitter that is Atomic No. 29 easily burnishable & readily to use as nail art or in your very own Franken Polish mix.
Wondering what the name stands for? It is known as 'CU' or copper, in the periodic table of elements.
True to its name is its color. A true copper.
This loose, solvent resistant glitter will arrive to you in a 3g pot.